Integrated spaces for innovative projects
Creating innovative projects capable of defining integrated spaces, a perfect balance between aesthetics, technology and functionality.
Integrated space is the new frontier of Retail: the collision of different elements and expertises that bring together their competences to create newness.
Our mission is based on the continuous technological research of cutting-edge solutions to convey the messages the big brands entrust to us and to enhance the customer's products. Our Mission is based on this concept: the project as a result, as the meeting of several fields. The space becomes a container of skills, from design to prototyping up to the most innovative technology applied to space.
This lies at the heart of Novaretail's philosophy, market leaders in the sector for the past 25 years, designing,  producing and installing communication systems for retail: shop in shop, emotional isles, corners; display walls and visual merchandising.
SPACE
of STORAGE
across the country
TIME
STORES set up
in 10 days
COMPETENCES
a team of architects, designers,
electronic engineers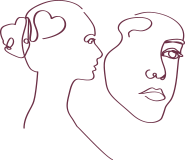 Only with synergy, integrated spaces are born