The right way doesn't exist, there's only the right approach.
There are many ways to do it right, our goal is just that: to search, day by day, the right METHOD to get a winning project.
We have been investigating for over 25 years on the optimization of the project phases, on the characteristics that make a work really complete, and what we have understood and what allows us to grow every time is that the RIGHT WAY doesn't exist, there's only the right approach: a modus operandi able to adapt to the continuous changes, to the evolution of technology, skills  and above all to the requests of our customers. From this vision comes the CIRCULAR model, a complete path defined by three macro areas of the sector and 16 operational phases in continuous evolution which allow a correct and complete management of the project according to the specific needs and requests of the customer.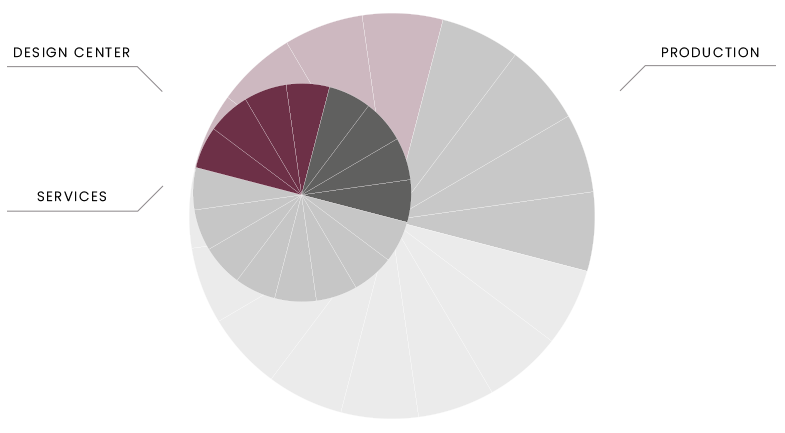 the customer may decide to join the circular model at any stage by entrusting Novavision to follow them through all 16 steps or only part of them.
One of the winning features of the Circular model is its cyclical nature, it doesn't start and doesn't end but grows and evolves over time.  This makes the MODEL truly successful and in step with the times, and above all GREEN: offering the uninstalled elements a second life starting from the creative brief.
Discover all the sections of the circular model
working together is our strength
The integrated space lives only if it is defined by more skills, more professional figures who decide to work together. This approach is part of our method. We collaborate synergistically with different realities that allow us to define more and more complete projects and performances of the highest level. Satisfying our own needs never compromises the needs of future generations. This is the aim of Gaia, the sustainable development project in which we actively participate.